Dear Sports Fan,
05031-08-697, called "Olympic Shot", flew 13/13, direction Southeast, in 2010. Hence, he is involved in all 1st places of the regional association and the RegV 457. He flew 4 x victories in 2010 alone. At St. Pölten's 510 km race, he was beaten by 2 seconds by his sister who came in first.
Eugen Schnarr and his loft manager Josef Germann are very pleased to have bred and raced an Olympic pigeon in 2010. Last time this occurred was in 2008.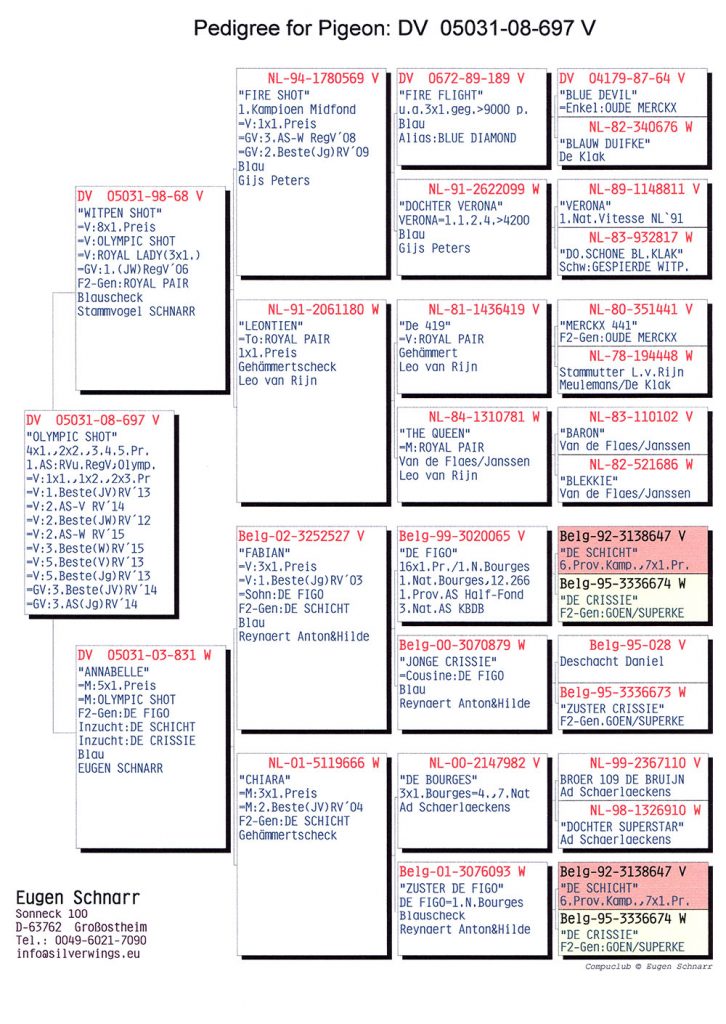 My dear sports fan, it was a great pleasure bringing this news to you. Next year it will be possible for you to choose among these pigeons.
Yours sincerely
Eugen Schnarr