OLYMPIC SHOT is a pigeon you like to remember as a fancier. Uncomplicated and low-maintenance during the week, but a power machine on the weekends, always among the top pigeons in competitions. His moving life story (see "Rauschende Schwingen", issue 02/2011) loudly resonates among fanciers – not least due to OLYMPIC SHOT making for outstanding offspring following his thriving racing career. The "4334" represents a highlight here, 1st ACE and Best Hen in the RegV 451. The influence of the FIGO line via A. & H. Reynaert must be emphasised in this context.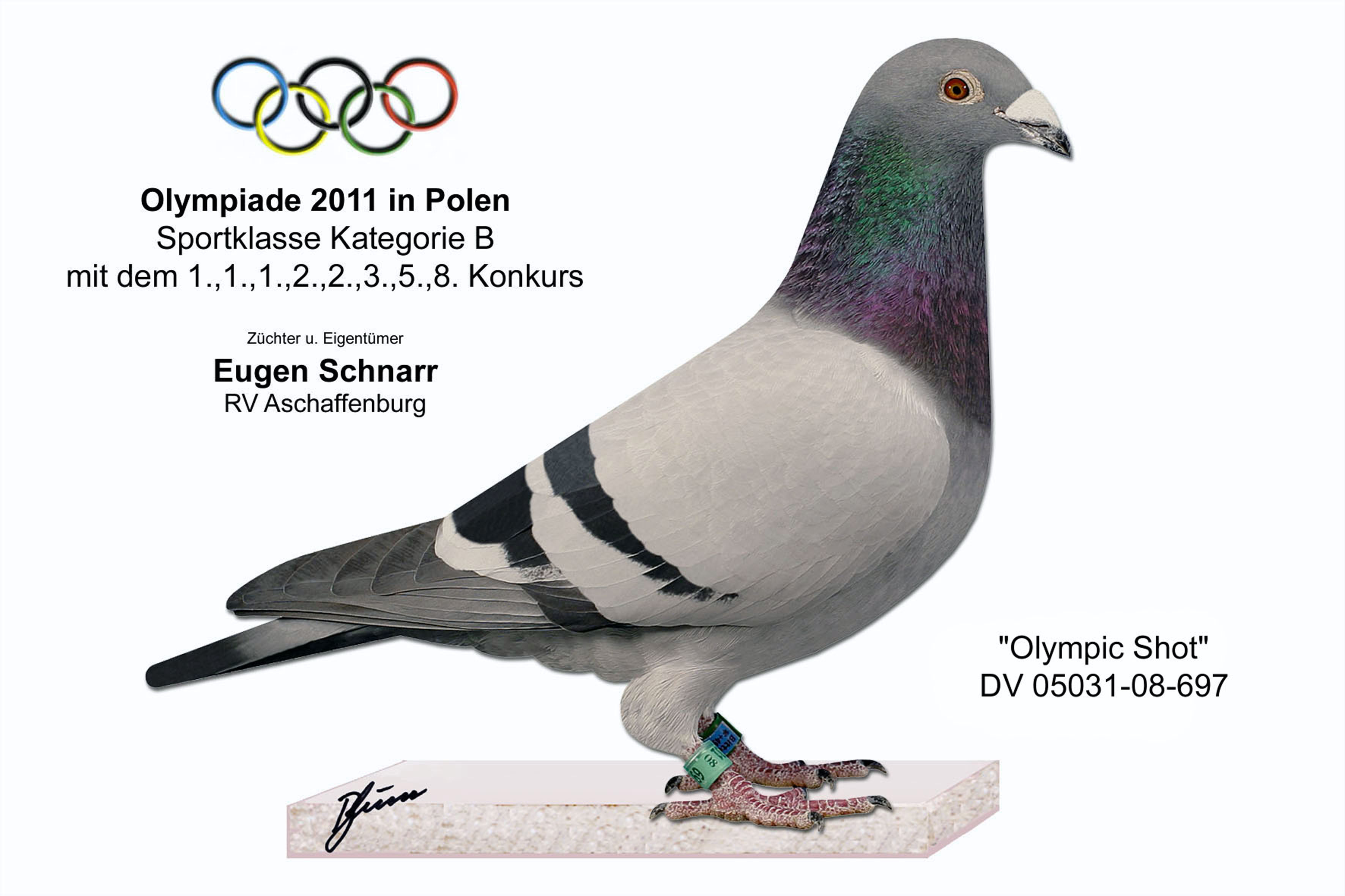 OLYMPIC SHOT flew (among others):
4 x 1st prize
2 x 2nd prize
3rd, 4th and 5th prize
1st ACE Pigeon in the RV
1st ACE Pigeon in the RegV
…and he represented Germany during the 2011 Olympics in Poland.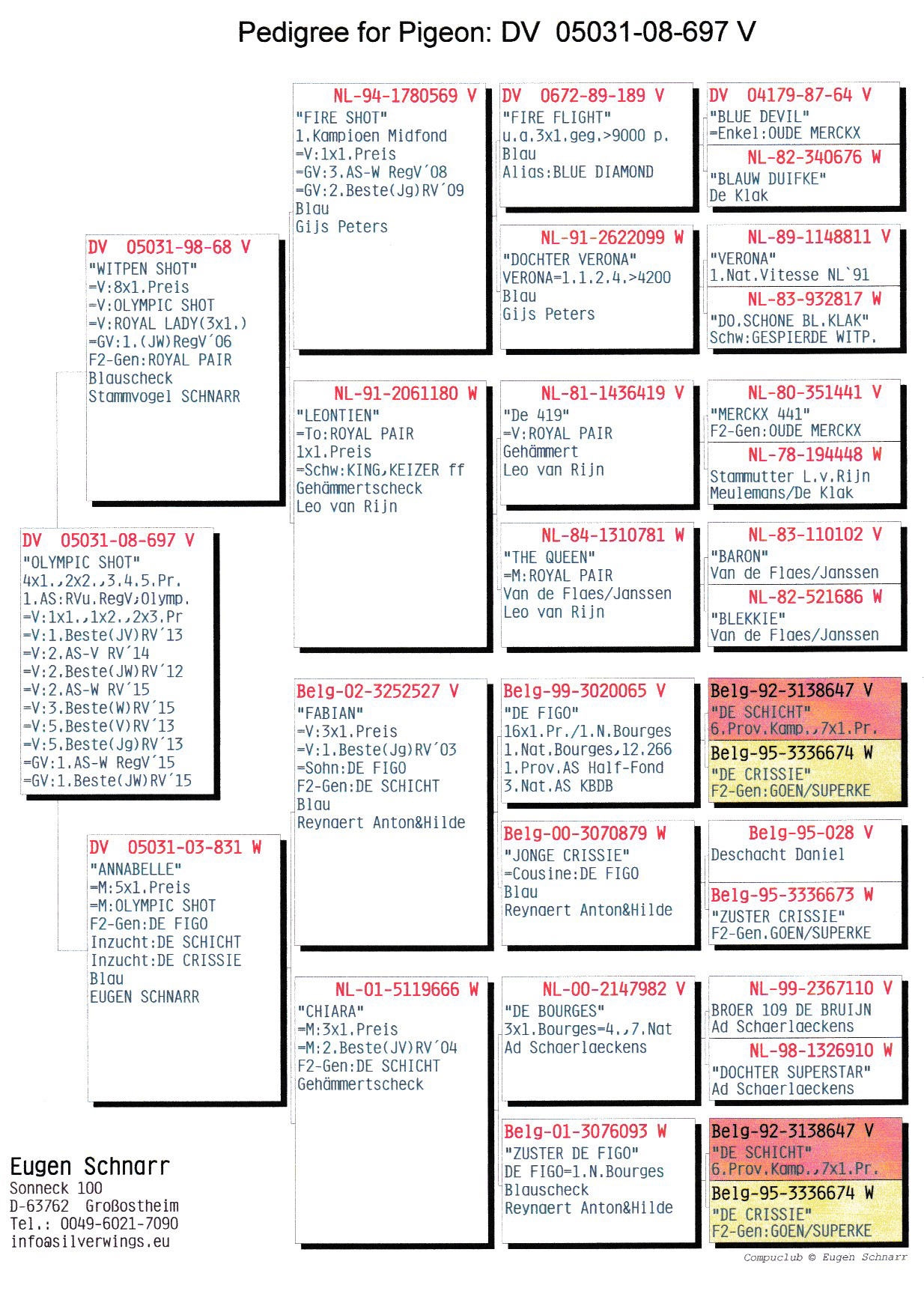 With JASSIRA: FARINA, HOT SHOT, KYRA and KARMA.
With ROYAL WITPEN, his half-sister:
Among others, OLYMPIC SHOT is father to:
1st, 2nd and 2 x 3rd prizes
1st Best Pigeon 'Yearlings' in the RV '13
2nd ACE Pigeon RV '14
2nd Best Hen 'Yearlings' in the RV '12
2nd ACE Hen RV '15
3rd Best Hen RV '15
5th Best Pigeon RV '13
5th Best Youngster Pigeon RV '13
Among others, OLYMPIC SHOT is grandfather to:
1st ACE Hen RegV '15
1st Best Hen 'Yearlings' in the RegV '15
1st Best Hen 'Yearlings' in the RV '15
2nd Best Hen in the RV '15
3rd Best Pigeon 'Yearlings' in the RV '14
3rd ACE Youngster Pigeon RV '14
4th Best Pigeon 'Yearlings' in the RV '13
5th Best Pigeon RV '15