OUDE LOUIS joined my breeding loft in 2007. In his active time, he was racing more than 10 times per season, also raking in a 1st prize. In 2017, he still fertilised every egg and brought up his offspring himself. "Growing old while staying strong" – that's the motto here.
The MEAS I is represented multiple times (6x) here, the basic breeder of Louis Deleus, father to VOORUIT, MAESTRO I, PLUKKER, etc.
His offspring is still convincing in the 6th generation. His best grandson, the LOUISDOR (106), was one of the fastest pigeons in my loft, despite obstacles brought about by adaptation. Among others, he was the 1st Olympic candidate 2009.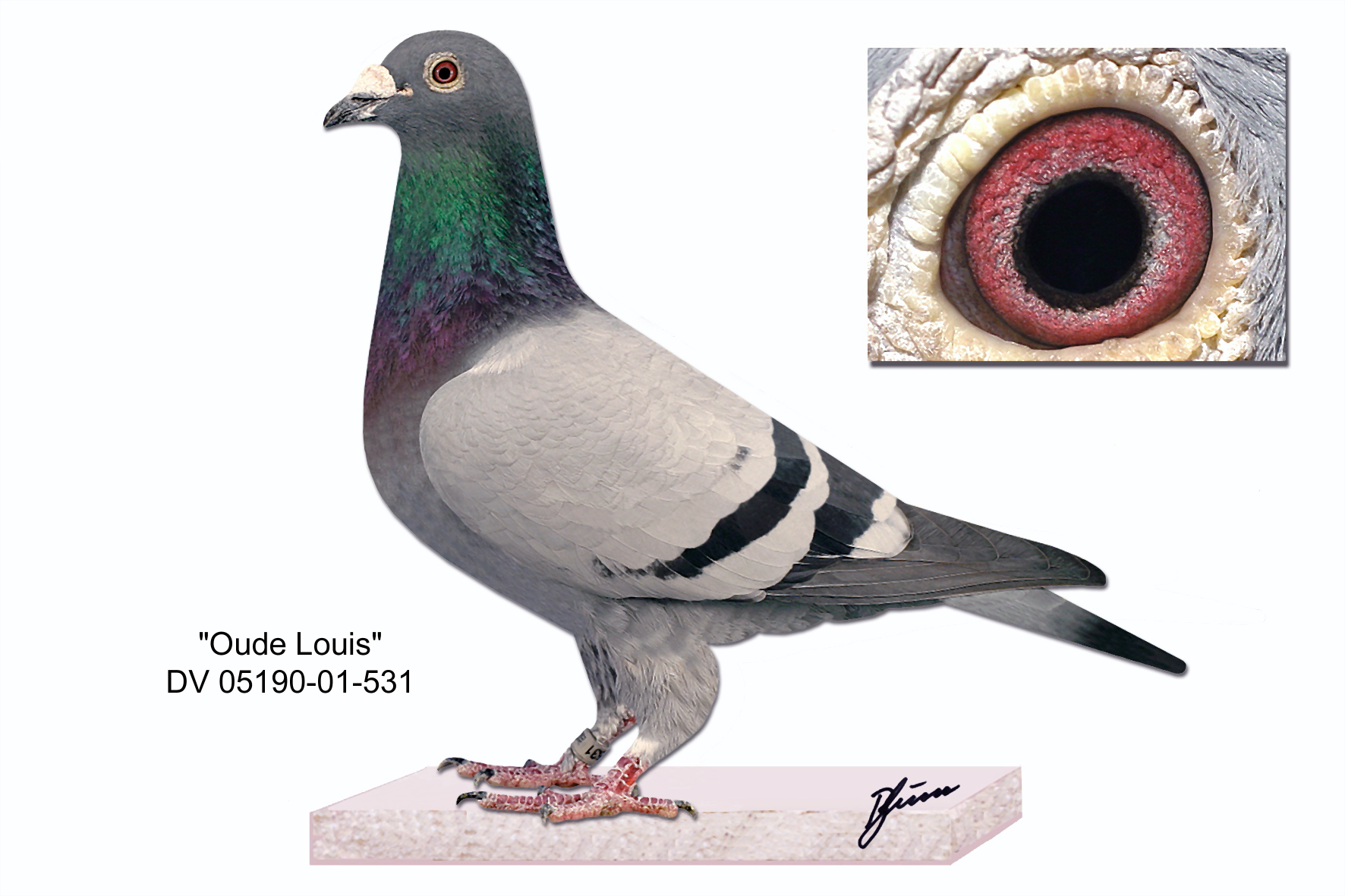 JUANITA, BROKEN WING and PATRICA
Among others, OUDE LOUIS is father to:
11 x 1st prizes (up to 2016)
1st Best Hen RV '09
2nd Best Hen RV '11
5th Best Hen 'Yearlings' in the RV '13
Among others, OUDE LOUIS is grandfather to:
LOUISDOR (106)
1st Best Hen RV '10
2nd Best Youngster Pigeon RV '13
3rd Best Youngster Pigeon RV '13
3rd ACE Youngster Pigeon RV '11
3rd Best Pigeon 'Yearlings' in the RV '14
4th Best Pigeon 'Yearlings' in the RV '14
5th Best Pigeon 'Yearlings' in the RV '09
5th ACE Pigeon RV´14
5th Best Pigeon RV '15
5th ACE Youngster Pigeon RV '11
9th Best Pigeon 'Yearlings' in the RV '11