TRIPLE CROWN is a pure Van Loon on the father's side, with the founding hen Belg-029 – from couple 1 x couple 2. As you know, the good properties of this race are reinforced through crossbreed. To that extent, the influence of the GOUDKLOMPJE from a sister of KANNIBAAL from Dirk van Dijck is no surprise… Hence, he is also a half-brother to SPEED ARROW. His full brother TARZAN was 1st ACE in the "Afd. 10" and father as well as grandfather of 32 x 1st prizes. BULLET, another brother, was also a first class racing pigeon.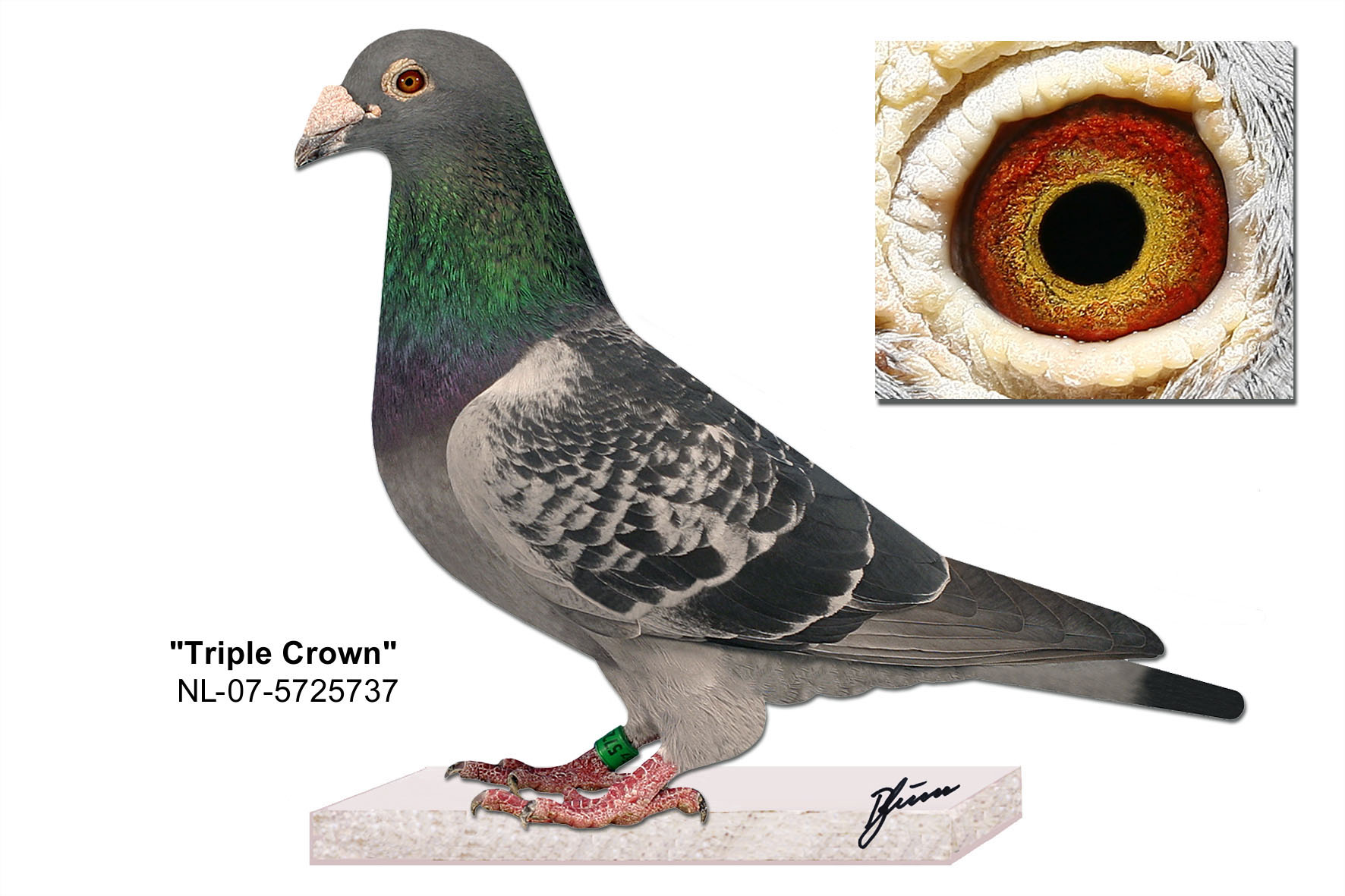 Among others, TRIPLE CROWN flew:
1st Zutphen: 662 p.
4th Hasselt: 1.350 p.
7th Rekkem: 7.292 p.
14th Gennep: 14.139 p.
15th Pommeroeul: 9.727 p.
17th Zutphen: 18.072 p.
28th Duffel: 12.111 p.
38th Boxtel: 9.209 p.
40th Arras: 8.157 p.
41st Zutphen: 23.084 p.
62nd Zutphen: 13.597 p.
70th Duffel: 9.175 p.